For investor who want to purchase real estate for investment in JAPAN
We specialize in commercial real estate in the Tokyo, Kanagawa, Chiba, and Saitama areas, and contribute to creating the best asset value in property management.
Introducing our services
Property introduction and property search
Please introduce the real estate for investment that we handle.
I want you to search for investment property that meets your requirements.
If you have such a request, please let us know. We will take care of all the work that you bear.
Attendant service
There is a property under consideration for purchase, but you are worried that there will be no problems in management and operation. We plan to improve the profitability of all the properties we are currently working on, and want to review the management and operational aspects.
In order to respond to such requests, we will accompany you on property inspections and provide advice based on our brokerage and management experience. Of course, it is also possible to inspect and investigate properties on our own before you inspect.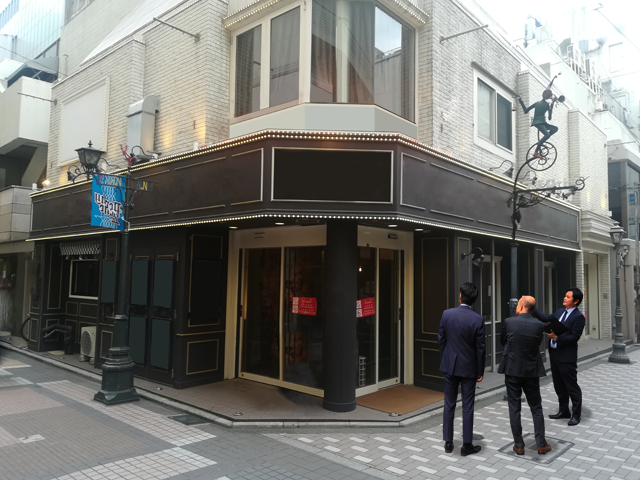 For customers who want to purchase real estate for investment
Even if you wish to use only our attendant service, We will accept it alone.
Reference example)
Attend service fee / 9:00 ~ 17:00 8h / 10,000 yen
If you wish to arrange a taxi charter, it will be as follows
9:00-17:00 8h / 45,000 yen ~ (reference)
* Can be used in a shorter time
Other services[free]
Rent roll creation
We will create a rent roll for investigating real estate for investment.
We will present the real yield, which is an indicator of your judgment.
If there are vacancies, we will assess the recruitment rent.
Review of building management costs
Is the current building management cost reasonable?
Is the proper specification for inspection and cleaning of various facilities attached to the building?
We will investigate your building and give you an estimate.
Repair planning / calculation
I would like to confirm how much repair costs are likely to be incurred for a property that is under consideration for purchase.
What plan is best to keep repair costs as low as possible?
After field survey, we will estimate the repair cost in advance.
Real estate management / property management
Please rest assured after purchasing the building. On behalf of the building owner, we will operate the building operation and management agency. We aim to maximize profits and improve asset value of the buildings we keep.
In order to operate real estate, after understanding various laws and regulations, various business operations occur as follows in relation to property management business.
Property management business
Tenant management and window service
Billing / Payment management
Report creation
Leasing business
Market research
Tenant composition planning
Tenant recruitment
Tenant review
Building maintenance business
Annual schedule management
Cleaning management business
Facility maintenance management
Legal inspection
Electricity and water meter reading
Construction and repair work
Sudden repairs and minor repairs
Field survey and repair proposal work
Contractor selection
Renewal construction
Large-scale repair work
Among those operations, we accept flexible operations within the scope required by the customer, from partial management operations such as tenant management operations for some sections and partial equipment maintenance management operations to comprehensive building management operations. We are.
Related Links